Here is my Nakajima Ki-43 Hayabusa in Indonesian livery dating from the late 1940s. The kit is from LS Laboratory and dates from the early 1960s. Excellent kit, better than some modern day kits, with moving canopy, landing gear, propeller and ailerons. As always, I brushed the model using Tamiya paints. The weathering was done by scratching the paint with a hard toothbrush. Decals are from MAV Decals.
The Nakajima Ki-43 Hayabusa ("Peregrine Falcon") was a single-engine land-based tactical fighter used by the Imperial Japanese Army Air Force in World War II. The Allied reporting name was "Oscar", but it was often called the "Army Zero" by American pilots because it bore a certain resemblance to the Mitsubishi A6M Zero, the Imperial Japanese Navy's counterpart to the Ki-43. This plane was used by the fledgling Indonesian Air Force who took over substantial Japanese equipment after the Japanese capitulated in Indonesia. They fought against the Netherlands forces who wanted to re-occupy their former colony.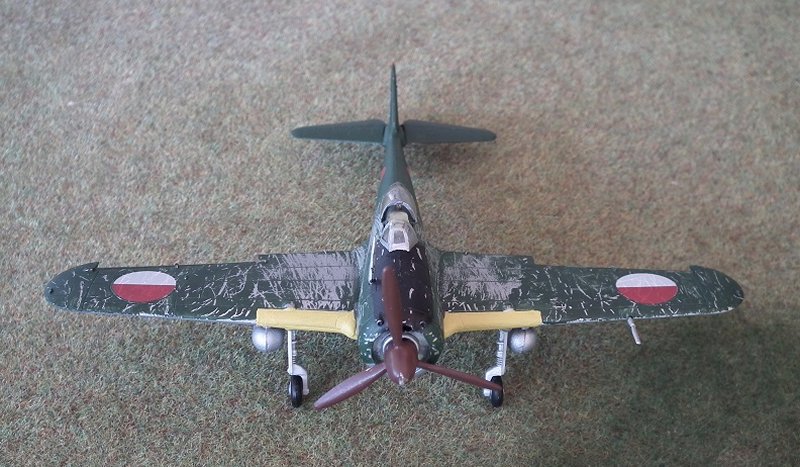 My father fought on the side of the Dutch forces during this struggle, hence my interest on the topic. I attach a photo of this plane from the war days.
I hope you enjoy the pics.
Dirk Schenk