The Heinkel He-70 F-2 Blitz was a German aircraft produced between the wars, used as a mail plane, passenger aircraft, light bomber and also in the reconnaissance role. Though it set numerous speed records when it was new, it was outclassed and out-performed by more modern types by the time World War II started. Nevertheless it served in WW II, albeit in secondary and auxiliary roles.

This Revell kit is an ICM rebox - and is a typical ICM tooling. Fine details (too fine, to be truthful), a combination of excellent and poor fit of the parts, and parts that aren't crisply defined in shape. Personally, I'm not a fan of their 'delicate and restrained detail' because after the necessary filling and sanding not much remains of it. Decals aren't very good, which I found surprising considering that is was a Revell release. They were out of register, and I had to touch them up with paint. On the positive side, the subject is fairly unique and interesting, and if you put in the effort, it builds into a nice little model.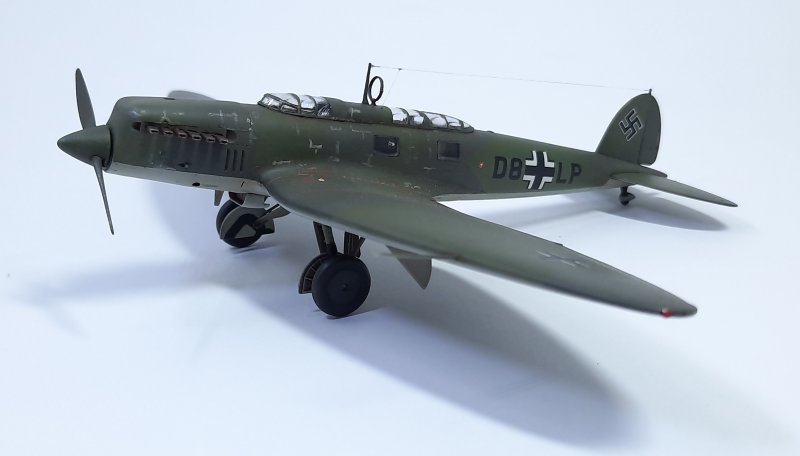 Other than scratch-built details in the cockpit (more from my imagination than any reference photos, I have to confess) and a pitot tube, the model is built OOB. Paints are Italeri and Revell acrylics, with an oil wash. It took a fair amount of work overall, but I like the final result. I built this one as part of a WW II Group Build for the Indian Scale Modellers group.

Best wishes from India...
Bob TheDoc