Here is my mounting of this kit which has been the most complex I have ever made…… by now. Copper States Model does deliver a high quality model, but high quality does not mean it is easy.
First of all, do not engage yourself in this kind of kit if you have not performed several WW1 biplanes fighters before, because this is much much more complex. Rule n° 1 be patient, never fix you a time table, sometimes it takes 1 hour to put in place 4 cables. Rule 2: despite a very nice mounting notice, think several times to your way of mounting it. For example, I did decide to mount the kit in 2 parts: complete assembled wings, and complete rear "fuselage", if we can call this a fuselage. This is not the way it is supposed to be mounted.
Image 01: My goal was to mount this kit from the box, so I did add nothing in the cockpit.
Image 02: My lazy technic to paint wood is: first paint in white, than one or several layers of wood protection Bondex.
Image 03: You will have to glue plenty of very small photo-etched parts. Keep cool, there is none in double
Image 04: At this stage, I have done something wrong. I should have painted before putting in place the engine on the wing, it would have been much more easy later, but it works anyway.

Image 05: Try not to loose your mind.
Image 06: Out of the box, the machine gun mounting system. You just have to add the cable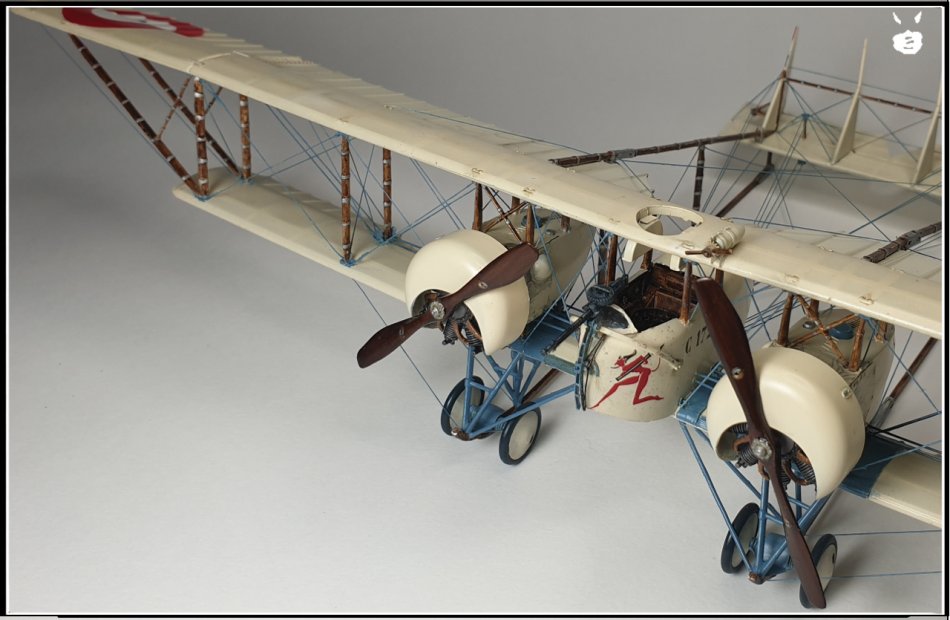 Image 07: I have added the lace that are between the center upper wing and the two upper wing extremities. Ok it's not out of the box anymore, but it's very visible.
Image 08: The rear "fuselage" mounted.
Image 09: Painting step 01 and 02: All is painted in 1 lighten color, then I put on the frames traces fin bands of masking tape.
Image 10: Then on these bands, I spray a darker color, here is the result once the tape removed.
Image 11: Then I spray again softly the original color (not lighten this time) to soften the effect. Here are also the propellers painted with bondex.
Image 12: Impossible to use the decal on the extrado, so, for my first time, I have used a silhouette machine to create mask
Image 13: OK, now we are ready for the difficult part: putting the upper wing on the lower and succeed in putting at the right place all the cables.
Image 14: OK, done. Here the fuselage is not glued, just put in place. It's not so difficult to put the upper wing. Put in place the 2 engines, then glue the upper wing. Fix all this with tape to ensure it won't move. The upper wing is flexible enough then to allow, 2 by 2, to glue all the masts.
Image 15: all wire fixations are not present. What I do in this case, is a 0.4mm hole, I bend a 0.2mm metallic wire with which I make a loop, then I glue it so as to put in t the 0.15 nylon wire. In theory there are 0.1mm and 0.2mm wires, due to Covid confinement, I had only 0.15 nylon wire and I did all with this.
At this time I was lost in all these wires, so I did quickly draw all this in a simplified 3D design to understand.
Image 16: Fixed cables on the "fuselage"
Image 17: Fixed cables on the wing and between the fuselage and the wing. Note that there are 2 GIV in museums, one in the NASM, the other one il Le Bourget. "Landing gear" attachment is not the same. I have chosen the ne of the Bourget as it is the paint scheme I have chosen.
Image 18: Roll control cables: There are no ailerons, but wing wrapping.
Image 19: Lace control through the spreader: 4 cables getting out 2 by 2 on the side of the cockpit
Image 20: Elevator cables: 4 on the bottom of the stick which goes lower than the cabin, 4 inside.
And here is the final result. There are some defaults, but considering my goal was to succeed mounting this kit, I'm satisfied this time.
Laurent angus Beauvais
Click on images below to see larger images