The AIM-9 Sidewinder is a short-range air-to-air missile which entered service with the US Navy in 1956 and subsequently was adopted by the US Air Force in 1964. Since then the Sidewinder has proved to be an enduring international success, and its latest variants are still standard equipment in most western-aligned air forces.
This resin set from Eduard is part of the Brassin series and is available directly from Eduard Model Accessories. This set includes four AIM-9X sidewinder missile in 1/32 scale.
This resin set includes:
four complete AIM-9X sidewinder missiles

guidance sensor ground covered nose

glass parts for clear resin seeker head

resin parts for missile exhaust

front winglets separately

decal sheet with stencils and stripes for missile markings
There are 2 pages of instruction in the usual line drawing format that Eduard is famous for and which are so easy to follow. The instructions also include painting instructions.
If you ever need to bend photoetch parts, then you should buy one of the Hold & Fold photo etch benders from The Small Shop, then this will be an easy process. They have a variety of benders for sharp corners as well as rounded corners and in many different sizes.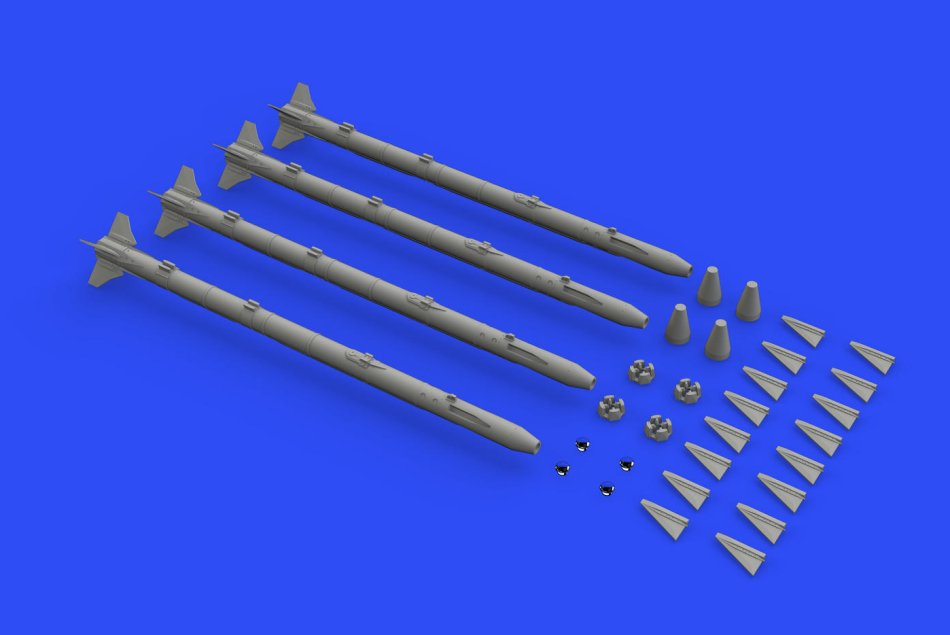 The AIM-9X sidewinder missiles are a very common missile and can be used on many different jets. These missiles provide very high quality level of detail and realism and will look great on your next model.
You can buy this detail set and thousands of other items directly from Eduard Model Accessories.
Images in this article are by Eduard Model Accessories.
Steve Bamford