This pre-painted photo etch detail set from Eduard is part of the Zoom series of photo etch sets and is available directly from Eduard Model Accessories. This is mostly a cockpit detail set designed for the 1/72 Airfix Spitfire Mk.Vc. The parts include some pre-painted parts for the multi-layered instrument panel, sidewall details, seatbelts etc. You also get unpainted parts for engine intake screen, rudder pedals, pilot seat, pilot door with separate prybar, seat frame detail, pilot seat pad, gunsight with acetate plastic for gunsight glass, gunsight mount, pilot head armour, multi-part flaps, rudder control rod, pilot mirror. main landing gear doors and landing gear detail parts etc.
There are 4 pages of instruction in the usual line drawing format that Eduard is famous for and which are so easy to follow. You will be required to cut away detail on the kit parts to fit these photo etched parts, but this is indicated on the instruction sheets.
You will be required to fold the photoetch in this set, but if you have one of the Hold & Fold photo etch benders from The Small Shop, then this will be an easy process. They have a variety of benders for sharp corners as well as rounded corners and in many different sizes.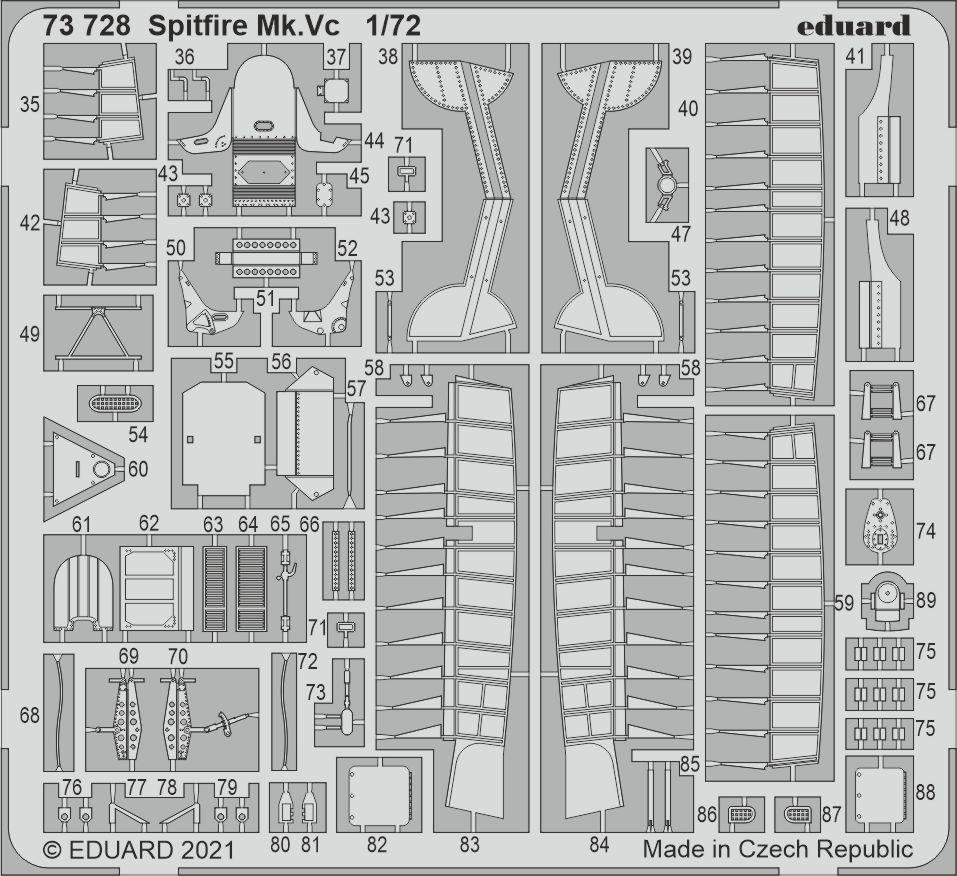 If you attach photo etch parts to clear styrene, then the CA glue fumes will fog the clear styrene. To avoid fogging the clear styrene from CA glue fumes you can coat the clear styrene parts in Future to provide a barrier or use a different adhesive such as white glue or Future itself as a glue. Future and white glue are effective to use to glue photo etch parts to clear styrene, but they do take a long time to dry.
It is truly exciting how much is included in this 1/72 set. The cockpit items are impressive enough, but when you add all the exterior items, then you realise how wonderful this set is. This set can be used in all Fw 190 A7, A8 model kits in 1/48 scale.
You can buy this pre-painted photo etch detail set and thousands of other items directly from Eduard Model Accessories.
Steve Bamford